Consumer spending made radical shifts in response to the spread of the coronavirus beginning in February 2020. Federal and municipal governments either recommended or imposed shelter-in-place orders to reduce the threat. Local businesses suffered as consumers found new ways to provide for their daily needs.
These "radical shifts" overflowed onto retailers and their business associates. In just a few short weeks, the trickledown effects of COVID-19 forced thousands of businesses – big and small – to either adjust or shut down.

Many organizations groped miserably for a middle ground that included heavy layoffs, new debt, and lukewarm mindsets toward the rising demand for mobile marketing and digital transformation.
But the enterprise that approaches change and disruption with timidity or denial seeks to avoid present discomforts to the detriment of future gains. However, it is those present discomforts which hold the key to unleashing a business's full potential.
Digital transformation is not just an exhaustive business operations upgrade, it is a strategy that accepts change and consciously frontloads temporary, company-wide discomforts to accomplish the following:
More productive work environments
Better equipped leadership
Cutting edge business processes
More team collaboration at every organizational level
A New Way to Work
Those who've kept their jobs are most likely working from home. Remote work has produced a flurry of workplace challenges, including communication and decision-making.
The rapid rise in coronavirus cases and deaths force employers to avoid traditional work setups as much as possible. That said, remote work thrives for many businesses today since employees are able to enjoy more time at home with their families. In general, happy employees are more productive.
Digital change during a crisis is often a lifegiving inconvenience to an enterprise. Businesses that choose agile processes and digital transformation survive and thrive. In many cases, those showing up late for digital transformation still win, so long as they do so with tenacity

Elena Volkovskaya
Chief Strategic Marketing Officer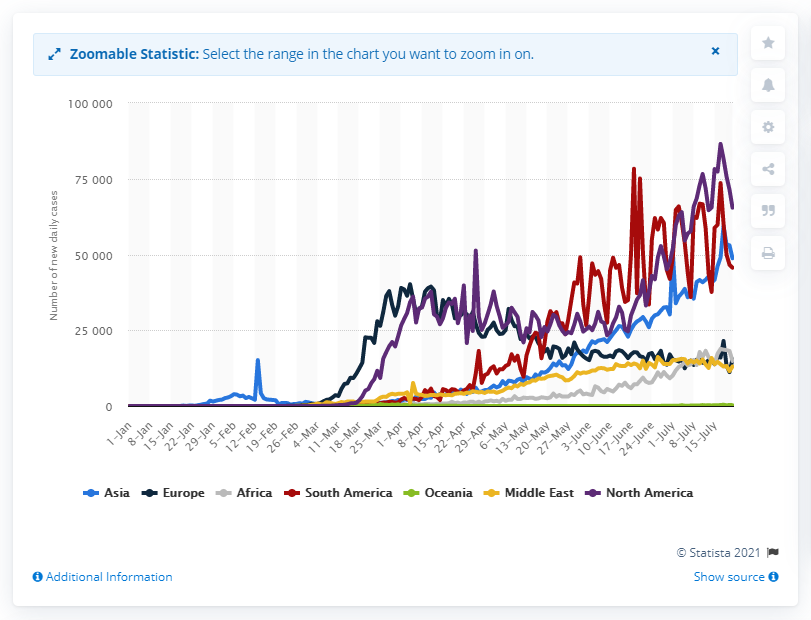 But while some employees and managers love remote work, others experience new bottlenecks or find themselves less productive when they can't interact with colleagues in person. Digital change during crisis often means noting these bottlenecks and taking proactive steps to address them for all personality types and positions.
Digital communication tools, such as video conferencing, productivity software, and instant messaging apps, are improving working relationships among teams. But ongoing difficulties are two-fold.
First, a great platform or digital stack for one organization can be a dismal failure for another. Finding which virtual communication tools work best for one's organization is not a simple task.
Second, sometimes the best platforms struggle to integrate well with existing (usually outdated) processes and procedures. It is this second difficulty which illuminates decision-makers about the need for a complete overhaul. More than a few businesses embarked on a digital transformation journey solely because they realized that they needed to empower their remote employees.
A New Kind of Leadership
The key to embracing digital change during a crisis is unity among C suite leaders. When each executive officer and senior manager commit to digital transformation for themselves and their peers, the foundation is set for successful transition and incredible growth.
The reality is that digital transformation is less about the technology and more about the people that learn to embrace change.
Senior managers embrace change by experiencing the learning curve for themselves before directing those below to learn new tools and techniques.

When digital transformation fails, it always fails at the executive level.

Elena Volkovskaya
Director of Strategic Marketing
A New Set of Processes
There is some misunderstanding about what digital transformation means. Many leaders, managers, and employees think that digital change merely refers to adding a few new tools.
On the surface, these assumptions are not wrong. Embracing change and marketing disruptions nearly always means replacing outdated tools with new ones. That's why digital transformation usually includes new software, devices, and equipment.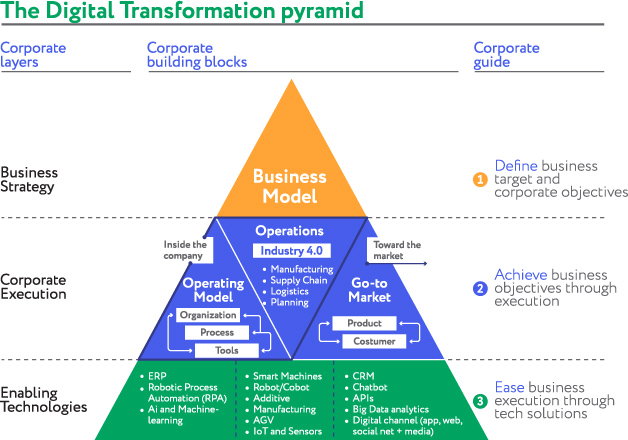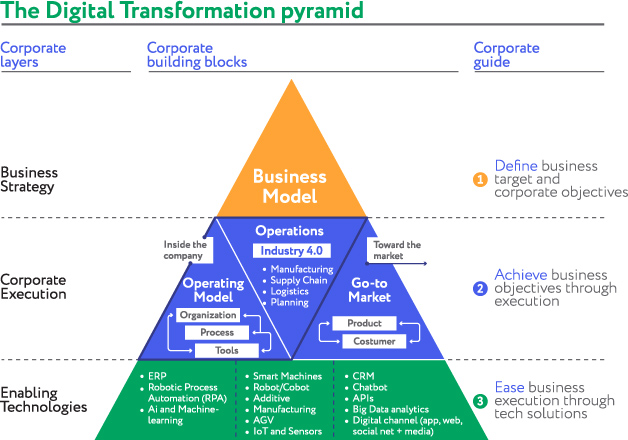 On a deeper level, digital transformation is more about turning an existing business model on its head. When key upgrades begin, operations alter in some places and receive a complete overhaul in others.
As a result, new software and hardware enable key changes to a company's business model. This shift can make the learning curve more difficult, at first. But as mentioned above, full "buy-in" from top leadership can make these operational changes less shocking for the workforce.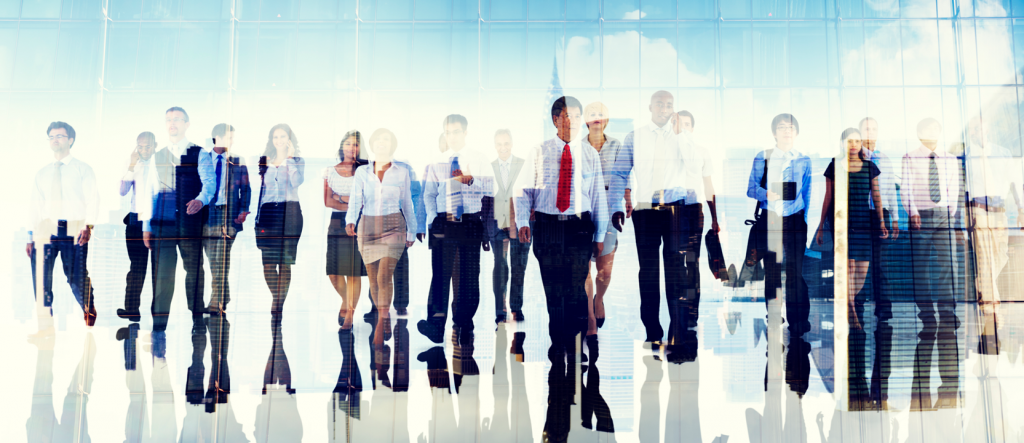 A New Culture
Embracing digital change is always a challenge. For those that lack technology skills, they will feel overwhelmed and unintelligent (even when they are very bright). Those with technology skills may not appreciate the tools "forced" upon them or the nitty-gritty operational changes.
To reduce turnover and conflict, organizational leaders must empower every team member to grow comfortable with trial-and-error. When people are not afraid to fail, they grow more determined and increase their proficiencies at a faster pace.
By contrast, work cultures that punish trial-and-error – even though they are in the early stages of major change – create a punitive environment that can impede the digital transformation process.
That said, some employees simply won't survive the change. But a surprising number of existing employees will grow into their role at the company that embraces digital change when that employer banishes shame and rewards growth.
From this point of view, digital transformation is a fight for company culture. Resisting change during a crisis is one of the surest ways to stagnate a work culture and reduce productivity. But embracing digital change reduces waste within operations and improves the quality and quantity of a company's deliverables. All this is possible because the workforce updated its mindset, as well as its tools.
In Conclusion: A Better Future for Business
Crisis and change are not things that most executives or employees look forward to. But leaders with intuition and vision understand two things:
A crisis never lasts forever
Adaptive change makes everyone more skilled and resilient
Digital disruption was already on the rise before COVID-19. This global pandemic has only accelerated the disruption. Leaders that see the need for change as an opportunity to upgrade their business model will gain a competitive advantage over their peers.
More importantly, a digitally-transformed work environment is key to a healthy work culture. Adjusting to digital change forces everyone in an organization to develop a growth mentality, listen to others (both team members and customers), and feel confident on agile tools. Not only will each employee accomplish more with less, but they will also gain collaboration skills to partner (rather than compete) with colleagues and customer.