Many including Forbes note that luxury retail has been slow to adapt to the world of digital platforms in retail.
Mobile marketing and geo-political conditions have caused eCommerce and omnichannel demands to rise astronomically. Still, many luxury brands seem caught in a self-destructive loop of image ego.
What is retail image ego?
Retail image ego is the assumption that one's brand is immune to modern retail trends. This hubris is (unfortunately) most common among luxury brands that traditionally have performed best delivering a conciergestyle sales experience. These brands often believe that they are immune based on the assumption that their brand and in-person sales process is timeless.

But no brand is immune to modern retail trends.
What luxury brands are up against is the overwhelming shift in consumer behavior. The reality is that online shopping is providing some of the most compelling customer experiences in the history of retail.
95% of retail buys will take place online by 2040, according
to a Nasdaq study.
The "image ego" graveyard is already full, and the swell of new direct-to-consumer eCommerce luxury brands is climbing.
Brick-and-mortar stores are tired of hearing about Blockbuster's demise (thanks in large part to Netflix).
But one doesn't have to look very far to see how many more retail brands died fighting the eCommerce wave, as CB Insight's timeline of retail bankruptcies below can attest.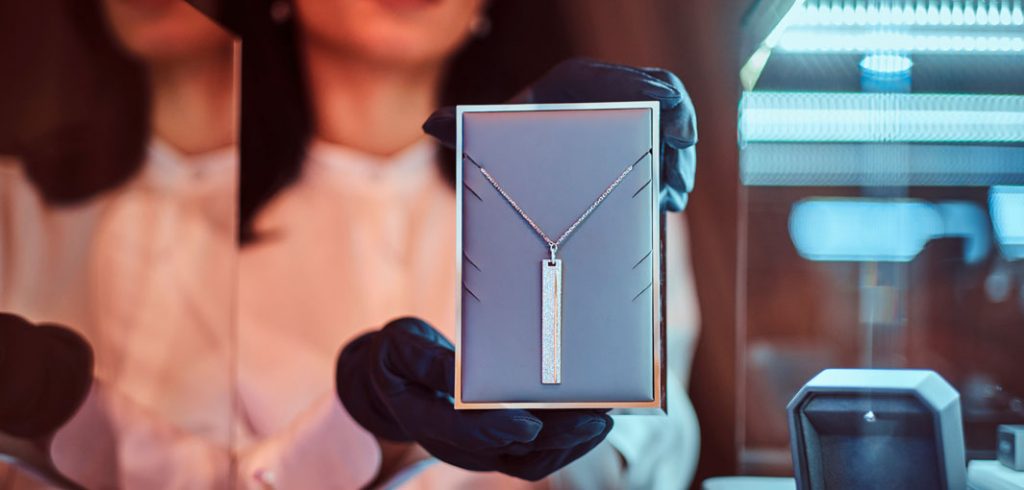 Here's A List Of 117 Bankruptcies In The Retail Apocalypse.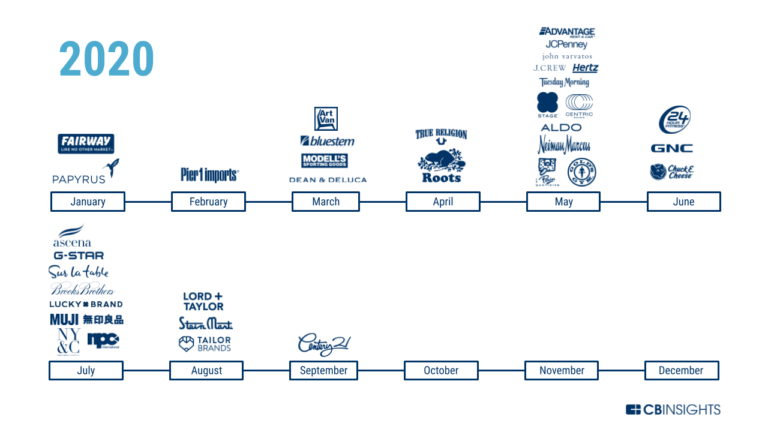 European retail markets demonstrate similar trends with consumers preferring online purchasing (see below).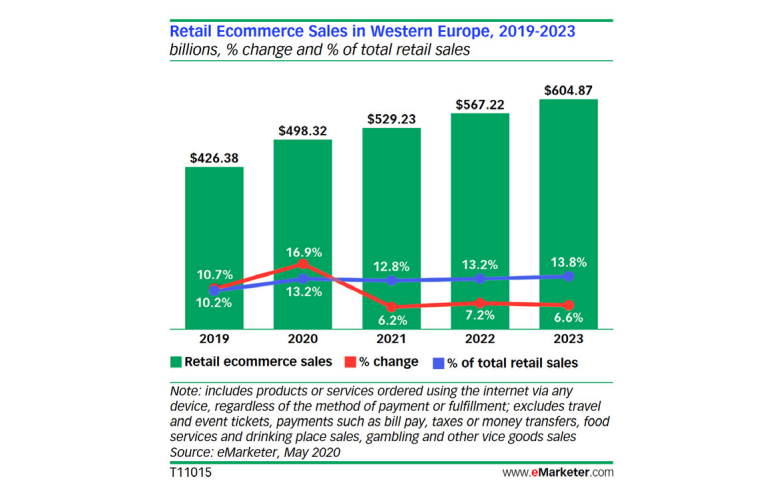 Factors Driving eCommerce and Omnichannel Over Brickand-Mortar Retail
Four retail drivers are forcing luxury retail brands to set aside image ego and replace it with ambitious omnichannel strategies:
Smartphone use around the world
Impact of a global pandemic on consumer behavior
Rise of social commerce (S-commerce)
Advances in fintech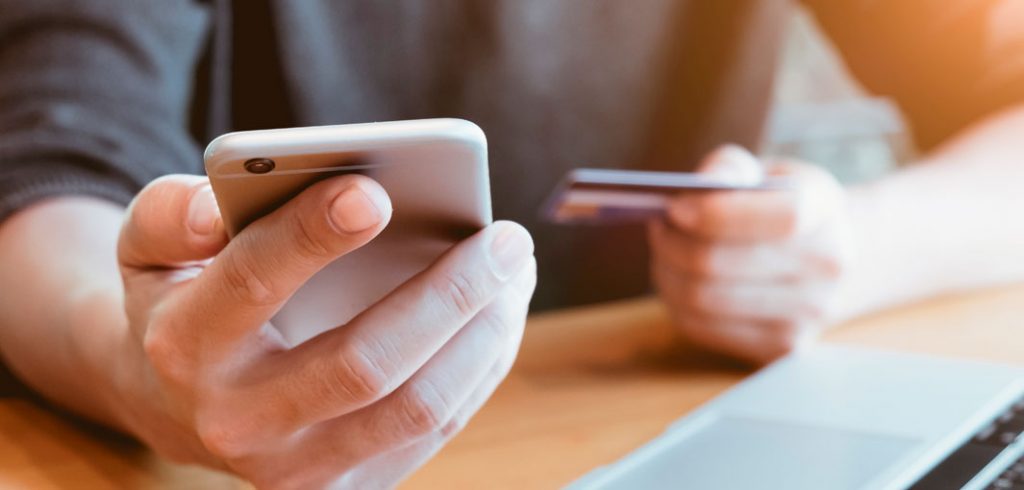 Aside from the fact that the average lifestyle is so busy — with little room to make time for shopping, technology has become indispensable and buying things over the internet, a new lifestyle.

Forbes
Digitize Or Die: Technology Makes Luxury Brands More Accessible
Smartphones
The smartphone is no longer a first-world consumer product. Third-world and emerging countries sell smartphones and have limited network access. New classes of luxury consumers are rising all around the world.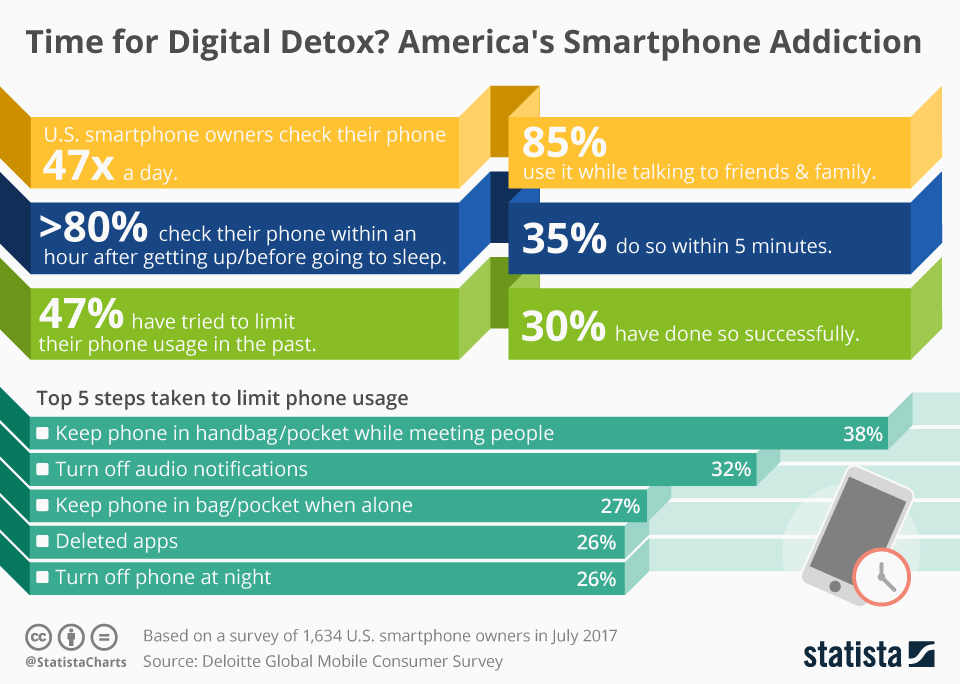 Among first-world, emerging, and destitute economies, consumers are inmeshing their lives into nano technology found in today's smartphones. Retail brands that invest in this digital marketplace are driving more sales.

Smartphones are infinitely more convenient for shopping and going about one's daily routine. And thanks to mobile software engineers and blockchain technology, smartphones are becoming more secure than traditional wallets and desktops.
Aside from the fact that the average lifestyle is so busy—with little room to make time for shopping, technology has become indispensable and buying things over the internet, a new lifestyle.

Forbes
Digitize Or Die: Technology Makes Luxury Brands More Accessible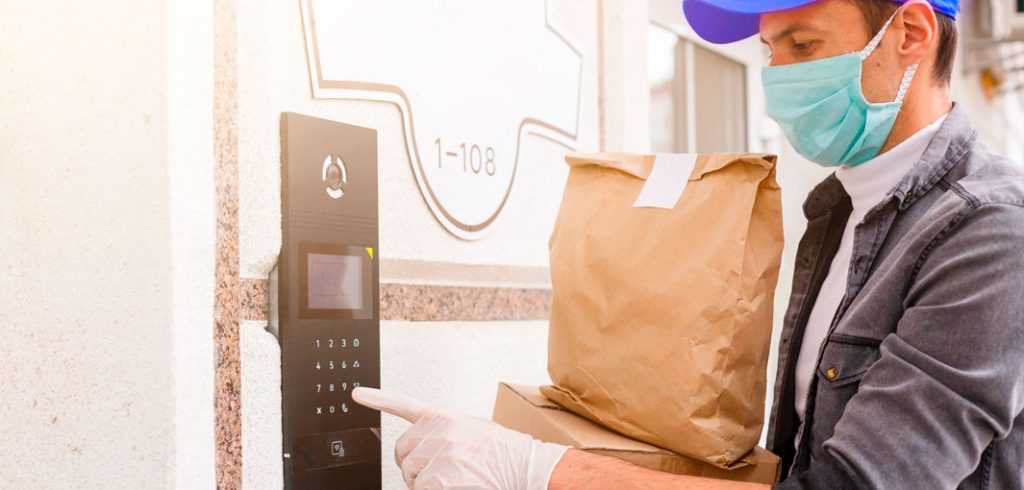 COVID-19
Social distancing and disease transmission make consumers reluctant to visit stores in person. Consumers even prefer to purchase staple items online, if possible. Despite one's social standing and preference for luxury items, the fact remains that consumers are more pandemic-conscious than they've ever been.
Young and old luxury brand buyers choose to shop online from the comfort of their homes. Those relatively new to the online shopping experience marvel at how intuitive and exciting these online shopping tools have become. It seems better (at times) than the "real thing".
The last three months [Summer 2020] have really pushed eCommerce adoption 10 years into the future. We're actually at 2030 levels from where we believed eCommerce was going to grow because of the pandemic.

Steve Hutt
Shopfiy's Merchant Success Manager
Social Commerce
Digital word-of-mouth is also growing at a rapid pace.
Social media influencers are building online communities of luxury buyers and recommending the brands they love.
Capturing these social media recommendations and product reviews means integrating eCommerce with social platforms.
Social commerce, or S-commerce, is taking advantage of user-generated content, shoppable ads, and social media engagement to drive sales.
Fintech
The final compelling trend that is changing the way leading luxury brands do business is the rise in mobile and contactless payments, or the digital wallet.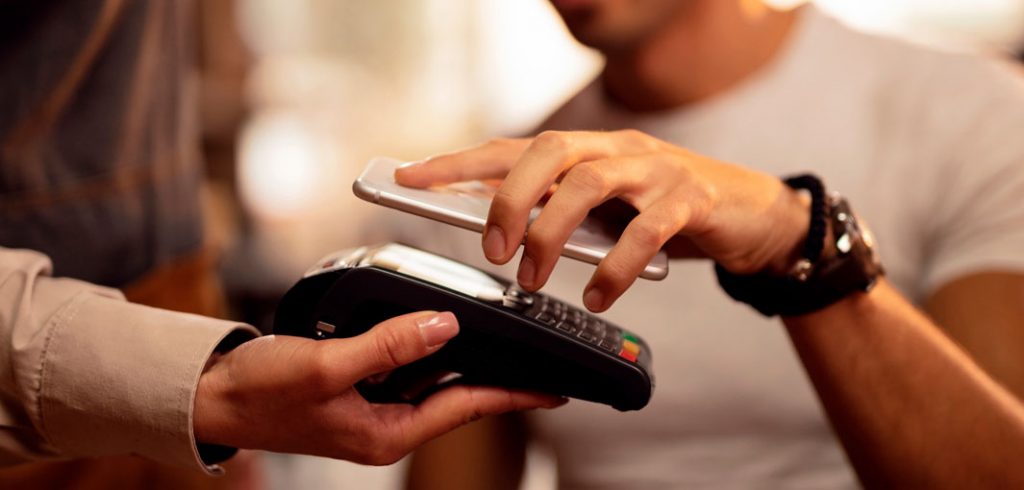 For mobile payments, the payer's identity is verified by the device, either through a device PIN or a biometric method, such as a finger scan or a face scan. This is generally more secure.

Pri-Num:
Accelerating Trend -Contactless Payments
These fintech features make it easier to complete payments in person — the shopper holds their phone close to a scanner to complete their transactions. But mobile payments greatly benefit eCommerce brands the most.
Digital wallet technology works with fiat, as well as cryptocurrencies and other tradable securities. This means that unbanked parts of the world can transact with the rest of the globe. Not only does this technology increase the number of luxury product buyers, but it also means that aspiring online retailers are emerging from unexpected places.
Luxury Brands Showcasing Robust Digital Platforms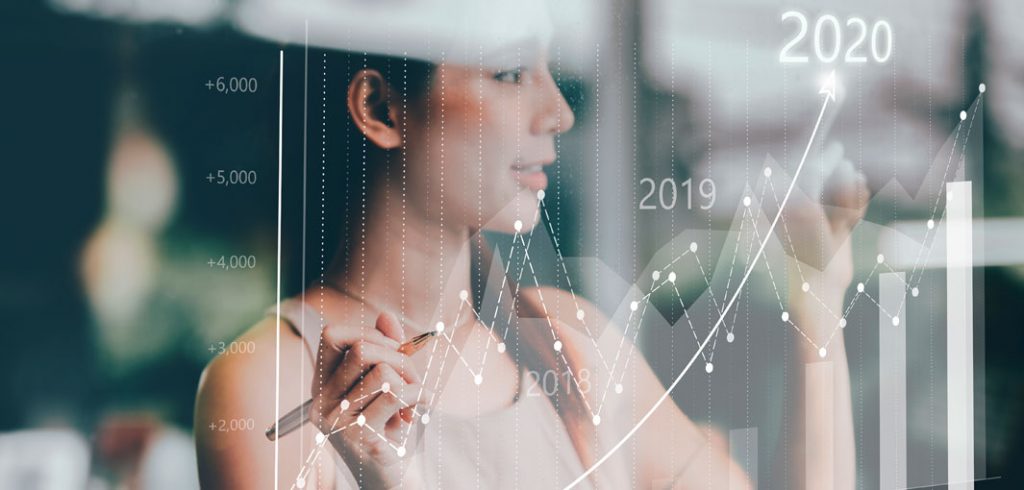 Thankfully, there is a growing number of luxury brands leveraging the power of digital transformation and omnichannel retail. And though COVID-19 has caused many consumers to spend less on luxury items, these digitally-focused luxury brands are growing.
Luxury DTC eCommerce
Contrary to the traditional showroom approach for luxury retail, there are hundreds of online-only, DTC retailers growing their customer base.
Not only do omnichannel features provide a compelling shopping experience, but they also retain customers more effectively since the digital, "always-on" approach allows consumers to engage their favorite brands 24/7.
MVMT is a classic Millennial startup story. Launched with the help of crowdfunding and scaled through the loyal efforts of brand ambassadors, MVMT established themselves as an online store first and a traditional retailer second. You can still find MVMT watches and accessories as jewelry storefronts. But they've invested top dollars into their online store and social commerce initiatives.
Parachute Home began as a Shopify store and eventually established a few brick-and-mortar showrooms. Like many DTC luxury brands, Parachute enjoys lower overhead than its Pier1 Imports and Pottery Barn competitors (both of whom are experiencing serious financial duress). As such, the founders established themselves as home decor industry experts with affordable prices.
Similar to Parachute Homes, UK-based European DTC brands like Birchbox can accomplish more with less for their luxury consumers thanks to low overhead costs and shrewd subscription pricing model. Birchbox nurtures loyal customers across the home country, as well as Spain, France, and North America.
Luxury brands like Birchbox, MVMT, and Parachute have an advantage over established retail brands, particularly if those established brands began as brick-and-mortar and are now clamoring to go online. However, many of these DTC brands scale slowly and serve a smaller, more elite target audience.
Luxury eCommerce and Brick-and-Mortar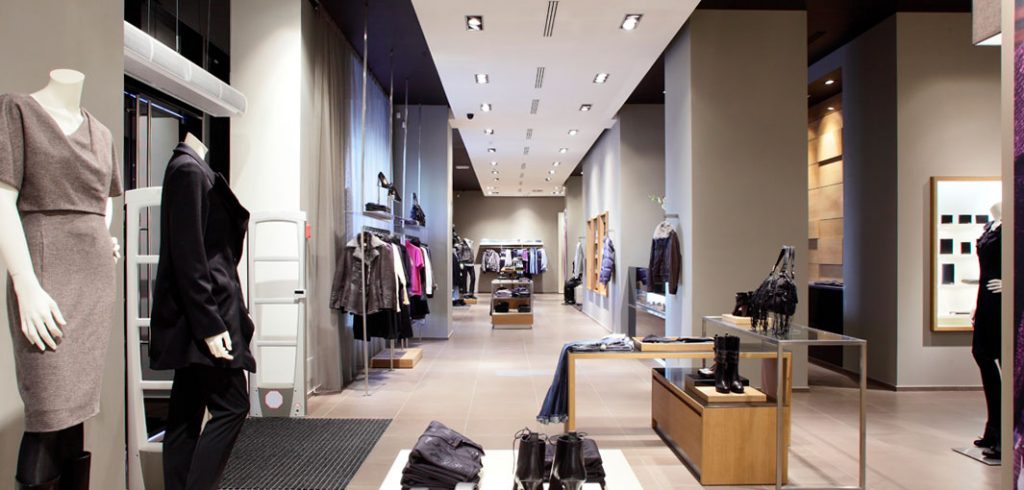 The storefront model is unlikely to ever go away – no expert doubts this fact. But the real issue is not whether brick-andmortar will last; rather, the bigger question is whether the brick-and-mortar approach alone is sustainable.
Digital trends among retail brands, luxury items included, say that sustainability lies first in a strong omnichannel presence. And if that brand's digital platform can deliver the proper margins, then retaining (or adding) the storefront model makes sense.
Sephora is one of the pioneer brands using augmented reality (AR) to let shoppers try on products virtually with a mobile app. Seeking to serve their consumers through omnichannel capabilities, Sephora now has a robust eCommerce presence and is less dependent on their showroom stores and distributors around the world.
Nationwide and global luxury brands have the resources to go "all in" for digital transformation and provide stellar, personalized online experiences for their high-end customers. Louis Vuitton decided to focus their marketing and distribution efforts online and nearly doubled their sales between 2018 and 2019.
In Conclusion
Luxury doesn't have to mean "brick-and-mortar only." The in-person, white glove experience is always a nice touch. But digital platforms in retail are intuitive, compelling, and infinitely more convenient.
Luxury brands that follow the example of Sephora and Louis Vuitton have a bright future, while those brands bound by image ego join the rising number of luxury brands filing for bankruptcy.