Digital platforms in banking evolve year after year. Economic lockdowns and a global pandemic force consumers and financial institutions to accomplish more virtually.
Unfortunately, many industries long to take the final step in widespread digital transformation while financial institutions lag behind amidst antiquated processes and mindsets. Fintech startups maintain little patience for outdated systems and threaten to upend the status quo.
As such, those financial institutions that embrace digital trends gain a competitive advantage over incumbents and protect themselves from losing market shares to new players.
Today's Multi-channel Digital Bank
Banks are learning how to enhance the customer experience by providing more digital tools, such as online banking and mobile apps. Furthermore, increasing channel accessibility is streamlining critical banking processes, such as loan approvals and insurance quotes.
As banks go multi-channel and increase the functionality of each, the next phase is to integrate those channels into a full 360-degree offering.
What is a 360-Degree Offering?
A 360-degree offering in banking, also known as omnichannel or open banking, means that financial institutions allow customers to do anything they want with their financial information and assets.
Marketers have described this form of financial services as an "always on" approach. Banks, brokers, and fintech products make daily gains on eliminating barriers to open banking, but there remains much to be done.
360-degree banking demands heavy digitization of ancient systems and processes. Once digitized, those systems and processes must integrate seamlessly while maintaining customer security at all times.
Furthermore, fintech cannot evolve on its own. Transactions occur in every industry between consumers, organizations, and combinations of the two. True omnichannel banking requires cross-channel integration on a level that tech experts are just beginning to understand.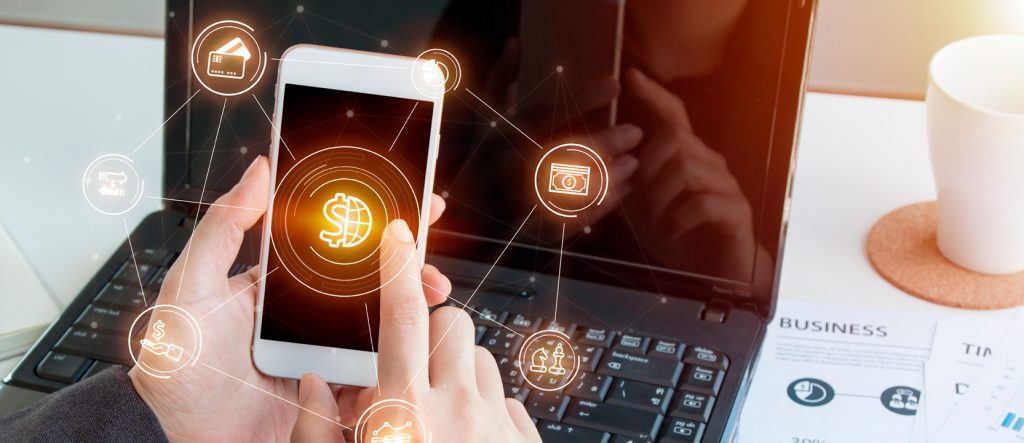 Smartphone Accessibility
The universal adoption of smartphones offers new challenges and opportunities for banking institutions.
Customers today feel more at ease doing business over mobile devices. Additionally, smartphones increasingly serve purposes formerly reserved to the traditional wallet. The term "digital wallet" now refers to the emerging technology that allows consumers to shop, manage accounts, and even organize personal identifiable information, such as ID and insurance cards, in the palms of their hands.
Physical cards, cash, and wallets are going virtual. 21st Century trends continue to force industry pacesetters to enhance the convenient purchasing power of mobile wallets.
The next digital platforms in banking will need to do more than maintain user-friendly mobile apps. Customers expect transactions to cross industry boundaries and incorporate a host of new currencies, to include loyalty points and easy payment financing.

Elena Volkovskaya
Director of Strategic Marketing
Authentication and Security in a Modern Age
As banks go digital and mobile, attack vectors increase. At the very least, virtual system intrusions force financial institutions to expand their perspectives on account security and verification.
Biometric features for smartphone technology – such as face, voice, and fingerprint verification – may hold some of the answers to these security challenges. It is much more difficult to replicate biometric data than it is to swipe physical assets or steal credit card numbers.
Blockchain technology is another solution in early adoption stages. The technology's immutable ledger is already in use among select bankers. But experts believe that blockchain holds the key to many more authentication and security solutions within fintech.
Lastly, cybersecurity teams gather AI systems to shrink the time from intrusion detection to root cause analysis and response. Instead of building internal cybersecurity teams, many organizations are leaning on third party cybersecurity contractors to pull resources, share information on hacker/ malware methodologies, and deploy more efficient tools to protect account holders.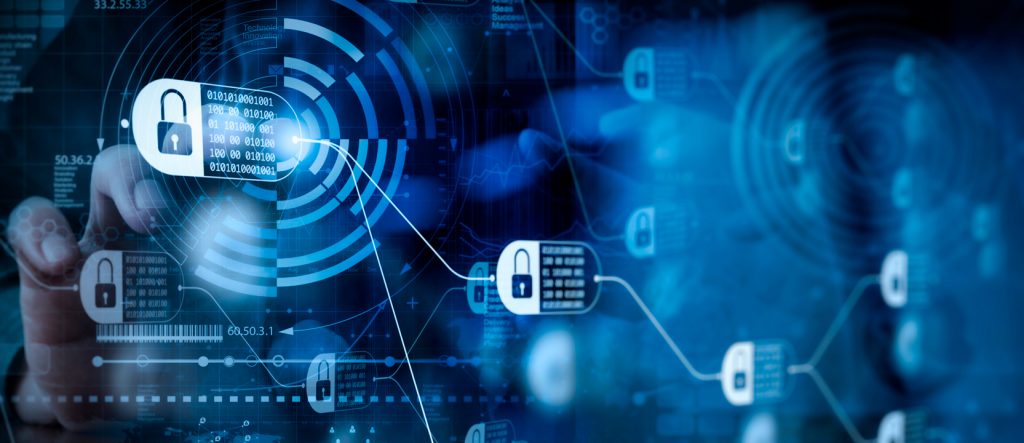 Digital Platforms in Banking: Growing Product Demand
Account Management
Banking apps permit account holders to manage deposits, withdrawals, transfers, payments, and more. Still, account holders demand more convenience among various accounts, especially accounts maintained with multiple institutions.
As non-banking brands learn how to use their POS systems to offer more loyalty rewards, these loyalty ecosystems further alter consumer demand for account management from fintech products. The challenge is to integrate systems using non-proprietary DEPs while maintaining security and brand integrity.
Transactions
New capabilities like the digital wallet allow unbanked communities to join the world economy. In more developed parts of the globe, consumers long for easier payments across various channels.
For example, trends in social commerce allow social media users to make in-app purchases. Consumers utilizing banking tools from Paypal and Apple can complete their purchase in fewer clicks and are immediately rerouted to their newsfeeds once a transaction clears.
Utility companies, wireless providers, and lenders are all looking for ways to make customer transactions easier. Banks that supply convenient transaction services achieve lower acquisition costs while extending customer lifetime value (CLV).
Investing
Many banks now partner with investment brands to offer financial planning and portfolio management to customers. Some of the leading platforms in fintech pertain to commodity valuation and trading.
Investments that were once only available to the richest customers are now available for low-dollar investors. For example, those that want to invest in real estate but lack funding to purchase property outright can join a real estate investment trust (REIT). This crowd-sourcing investment model is possible due to fintech innovations.
Banks have yet to expand their digital platforms to include these new fintech investment resources. But once institutions bridge this gap, customers can experience a whole new level of open banking.
Currency Exchanges
Digital platforms in banking are making the world a smaller place. Doing business overseas is more convenient than ever, though federal dependence on fiat currencies sometimes makes it difficult to provide consistent exchange services.
But banks must think beyond fiat currency exchanges and learn to accept new values, such as crypto currencies and loyalty ecosystems.
Lending
Loan approvals still prove difficult among first-world citizens. A leading concern among bank leaders is how to improve the lending process in a digital age while verifying borrower qualifications.
Many lenders are effectively shrinking the approval process by more than half. Mortgages, car loans, and unsecured lines of credit remain some of the leading contributors to increased consumer spending.
Insurance
Risk management is another deliverable for which digital platforms are key. Asset protection services must account for new threats, as well as virtual assets. Not only can fintech customers expect to maintain digital insurance cards, but they can also expect to see new and more affordable ways to protect themselves in the event of unforeseen circumstances.
In Conclusion
Digital platforms in banking are building off the online banking experience and increasing mobile capabilities. The next frontier of mobile banking will include smoother transactions, more investment options, loyalty ecosystems, faster lending, and cross-platform account management.