It's easy to see how eCommerce is changing the landscape of retail. But digital enhancement is also greatly impacting in-store, brick and mortar marketing. In fact, marketing thought leaders are increasingly referring to an Age of Omnichannel Personalization – the next stage of digital transformation for marketing and sales.
These days, consumers use their smartphones to shop at home and in stores. Until recently, retailers have had to operate among isolated marketplaces, such as the brick and mortar store, the website, and the mobile app.
But thanks to today's IoT capabilities, each of these channels may operate as one. Not only do these integrations offer customers a better experience, but it also gives brands user and POS data to build a more accurate narrative of their best customers.
What is Omnichannel?
Omnichannel orchestrates all marketing and sales channels into a unified shopping experience. Brands that use omnichannel retail tools well allow customers to use any channel to "pick up from where they left off" after any and every marketing or sales touchpoint.
It's one thing to have an online store. But it's another thing to have an online store fully integrated with a mobile device app. However, omnichannel strategy further incorporates those digital channels with the in-store experience.
Brick and mortar stores that incorporate geotargeting and QR codes, for example, can recognize the customer from their last in-person or online visit. This is an example of the power of omnichannel marketing, and many brands are learning how to take advantage of this capacity to dazzle the customer from every vector.
Embracing the Internet of Things among retailers means taking digital transformation seriously in three critical ways – mobile marketing, data organization, and analytics. These three components create a foundation from which brands can meet consumer expectations.
Together, they connect every channel into a single shopping experience.

Elena Volkovskaya
Director of Strategic Marketing
As customers use each channel, they shouldn't have to start over. Source…
When customers have a unique experience over each individual channel, that's multichannel retailing.
When customers have one unified, unitemupted experience over multiple channels, that's omnichannel retailing.
Omnichannel retail is often confused with multi-channel retail or marketing. Many brands maintain reliable online and in-person customer-facing tools, features, and benefits.
But unless those tools are integrated into a single, continuous shopping experience, those brands risk frustrating the customer.
What is Omnichannel Personalization?
Omnichannel personalization uses the power of omnichannel retail to add a higher level of concierge user experiences, such as product recommendations, bundles, and micro-targeted offers.
After integrating all retail channels into a seamless onlineoffline shopping service, brands can pull consumer data (both purchasing and user information) to create laser-specific customer profiles. The goal is never to violate customer privacy – quite the opposite. Rather, the goal is to anticipate the customer's needs and remove any and all barriers to the customer's purchasing power.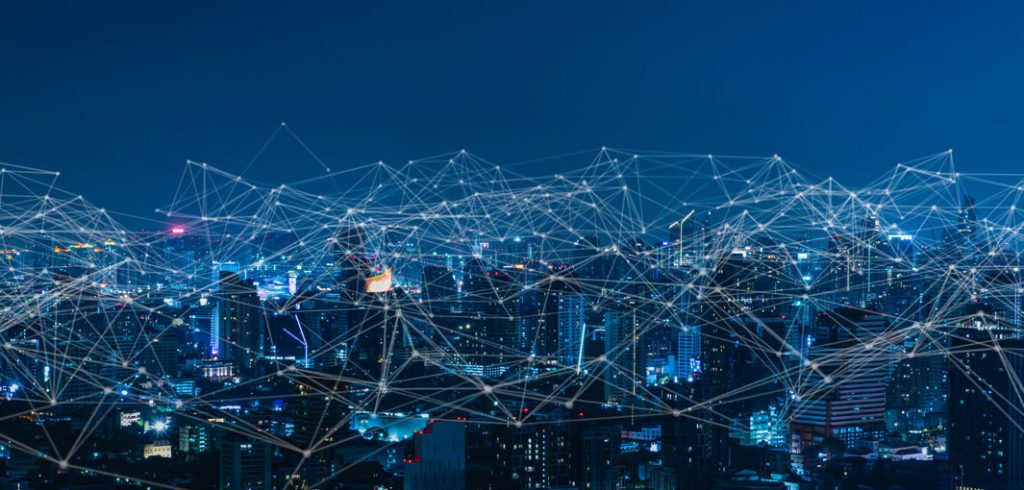 Retail Sectors Where Physical Still Dominates Digital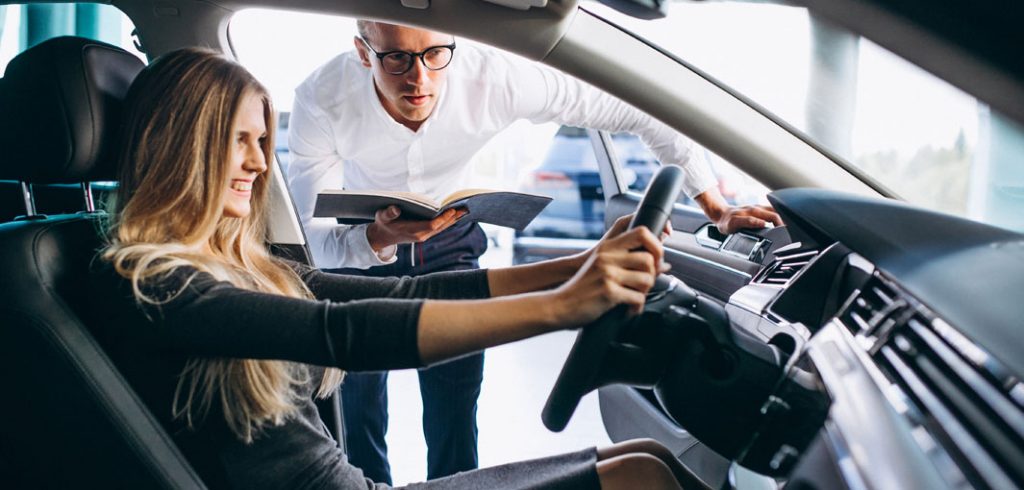 Despite the rise of eCommerce and the economic impact of global pandemic shutdowns, there remain several industries wherein buyers still depend on storefronts and showrooms for their buying needs. For example, it's possible to buy vehicles online, but dealerships provide test driving, live vehicle comparisons, technicians, and additional financing options on site.
Among those retail sectors that maintain in-person traffic are:
Grocery stores
Fuel pumps and convenience stores
Dining
Travel-related products and services
Furthermore, increased anxiety frequently leads to what experts have referred to as "retail therapy". And while this trend impacts eCommerce sales, in-person browsing within storefronts and showrooms increases consumer spending based purely on the urge to impulse buy.
How are Consumer Demands Shifting in these Sectors?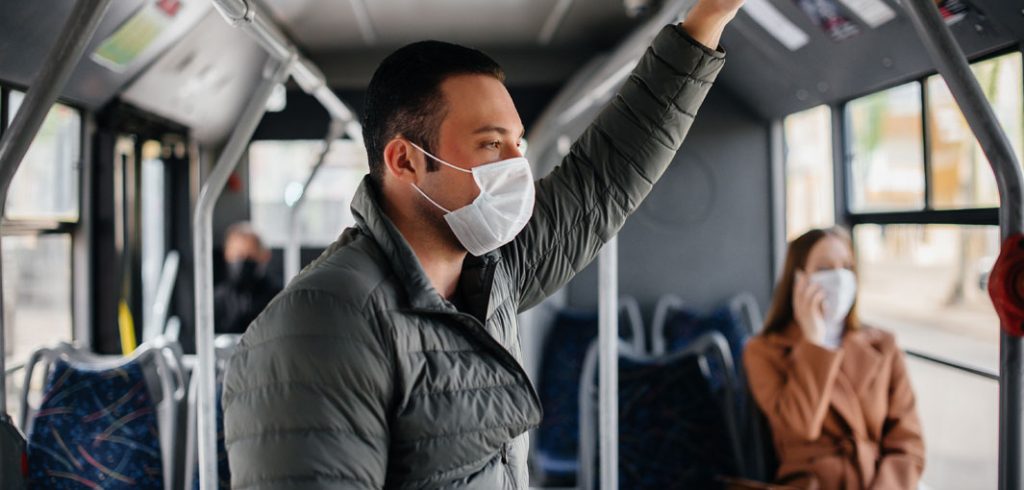 In the automotive industry, vehicle sales are higher due to the risk of infections from mass transit and ridesharing. Car sales so surprised manufacturers that several brands ran out of stock before midway through 2020.
Many parts of the world experienced stockpile purchasing of staple items from grocery and drug stores. People living and working from home increased their spending on techrelated tools, such as devices, computers, and software.
Unfortunately, the hospitality industry has suffered greatly through the pandemic. But many experts anticipate "pent up" demand once healthcare providers release a reliable coronavirus vaccine.
Consumers are also on their smartphones more often. In many cases, customers arrive at their local grocery store to pick up items for which they've prepaid on the store's mobile app. Or, they've used a store's omnichannel tools to confirm inventory before leaving home.
Omnichannel Personalization in a Post-COVID World
The big question on many retail minds is. What will consumer expectations be once retail returns to normal?
Storefront retailers are already making permanent changes to their operations to accommodate increased curbside pick-up or item preorders. But omnichannel personalization will be the key to staying front-of-mind among target audiences.
Brands should anticipate two things in a postCOVID market. First, many customers will have grown fond of the eCommerce model.
Retailers that offer mobile shopping will continue to grow their customer base. Second, more buyers will flood the brick and mortar stores expecting their online shopping experience to remain uninterrupted even as they walk into a store.

Elena Volkovskaya
Director of Strategic Marketing
Engagement
Omnichannel tools integrate with social media platforms, websites, smartphone apps, and more. Brands that tailor content to customer segments will breed authentic engagement on the very same channels that facilitate shopping and transactions.
In other words, brands are using omnichannel personalization to get the audience's attention and invite them into relevant conversations.
Analytics from omnichannel tools can enlighten businesses about how to connect with customers before they buy, thereby increasing acquisition at a lower cost.
Conversion
Omnichannel personalization also motivates consumers to convert. Whether through multi-notification features to remind customers of their abandoned cart or SMS 2-way messaging to offer a discount, omnichannel gets every retail feature on the "same page" with customers.
Each of these tools motivates consumers to "wait no longer" when it comes to their online or in-person browsing.
Customer Loyalty
Omnichannel personalization can further extend a customer's lifetime value by providing greater shopping convenience, complementary products, recommendations, and exclusive discounts. For example, retailers are incorporating contactless payments through digital wallet technology to make transactions astoundingly painless.
Additionally, loyalty programs are taking loyalty "currency" more seriously through better rewards systems. While this approach might lower profit margins at first, the increased customer lifetime value raises the retailer's bottom line while it gains a greater market share.
In Conclusion: Omnichannel personalization is the next major trend in 21st Century retail
If anything, COVID-19 has accelerated the speed at which retailers must adopt omnichannel personalization. Inperson shoppers are more efficient, and online shoppers are enjoying the convenience of the latest in eCommerce.
Brick and mortar is unlikely to pass away, especially among those brands that enhance their digital channels and integrate them with the showroom shopping experience. Personalization gathers data and makes sense of the increased user traffic so that retailers can better understand their customers and retain them for greater extended periods of time.