Problem
On the eve of the 75th anniversary of the Victory, employees of the Zoya Kosmodemyanskaya museum contacted us. They wanted to tell the story of the legendary scout in a new way in order to attract even more guests to the museum.
To help bring this idea to life, we created an immersive museum complex – digitized the exhibition and provided guests with the effect of being fully immersed in history.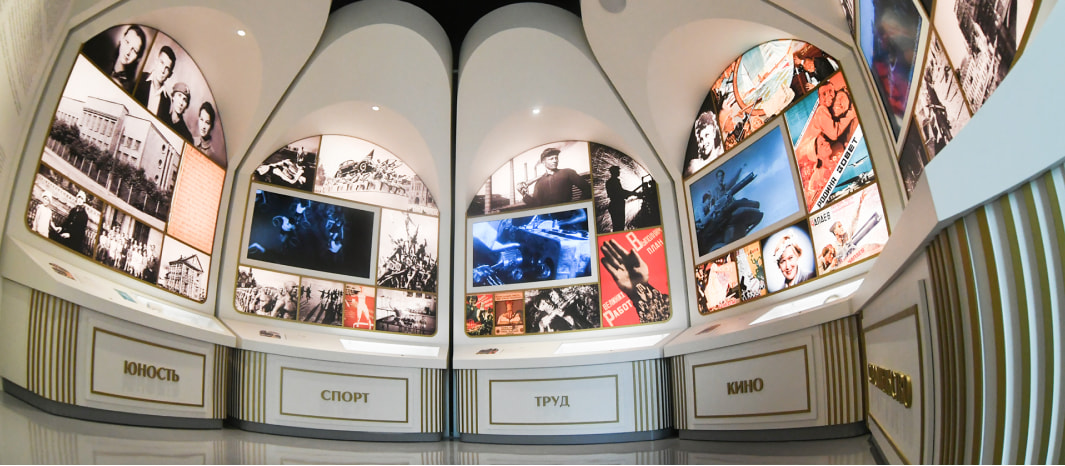 How we helped
Equipped the museum with multimedia systems – military events are broadcasted on widescreen displays from 32 to 98 inches, as well as an NEC video wall with a size of more than 7 m². 
Guests can listen to audio recordings of an interview with Zoe's mother, view an interactive map of the offensive of the Nazi troops, and upload photos of their warring ancestors online. To ensure that audio content is heard only by those who are near the exhibit, a directional sound system has been created in certain zones.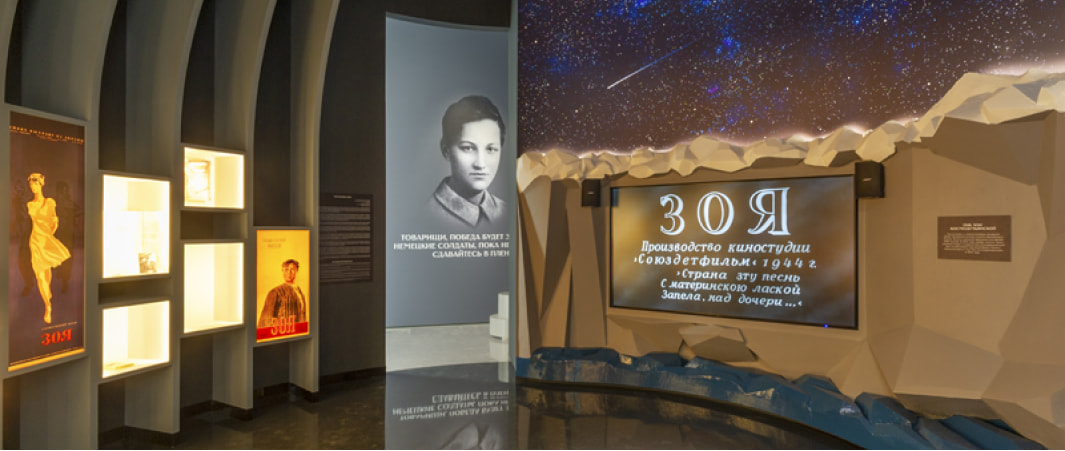 Results
Within a month, we managed to create a new digital museum space, which is comfortable for everyone – both visitors and employees.
Now guests can fully immerse themselves in the events of the war years. And the employees, without interrupting the work of exhibitions, promptly resolve technical issues – regulate sound, manage audio and video streams on screens.