Problem
A year ago, we started cooperation with SIBUR, which needed digital transformation at its enterprises. 
As part of a long-term cooperation, we helped with the implementation of more than ten projects for SIBUR, one of which was the development of a digital model for the production enterprise ZapSibNeftekhim. The main tasks of the new development were to improve the quality of personnel training, increase the efficiency of industrial safety and optimize equipment operation.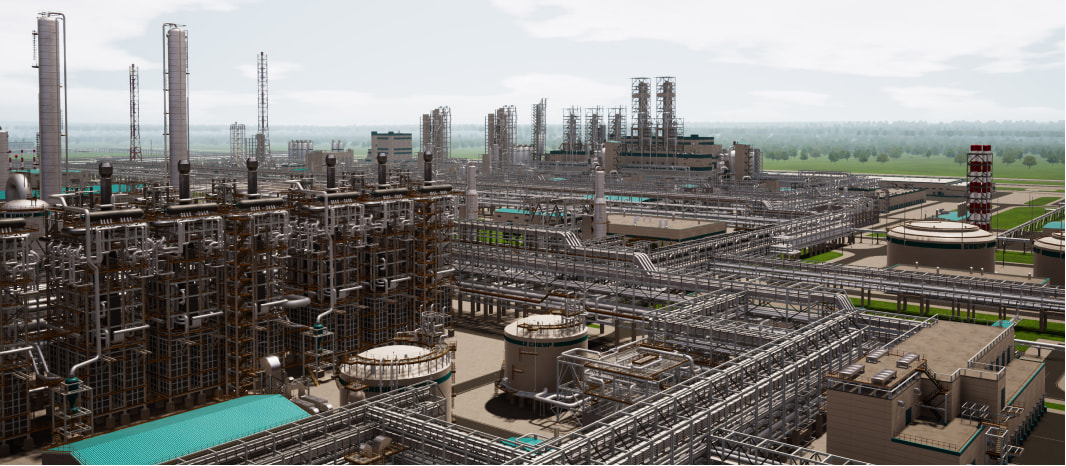 How we helped
We proposed to create a digital model of the ZapSibNeftekhim enterprise under construction. This development based on immersive technologies will open up opportunities for SIBUR to further develop initiatives for enterprise lifecycle management and production digitization. 
It is an accurate visualization that recreates production processes, structures and infrastructure. Including a new pyrolysis unit.
A high level of detail will help you view every process and object with realistic accuracy.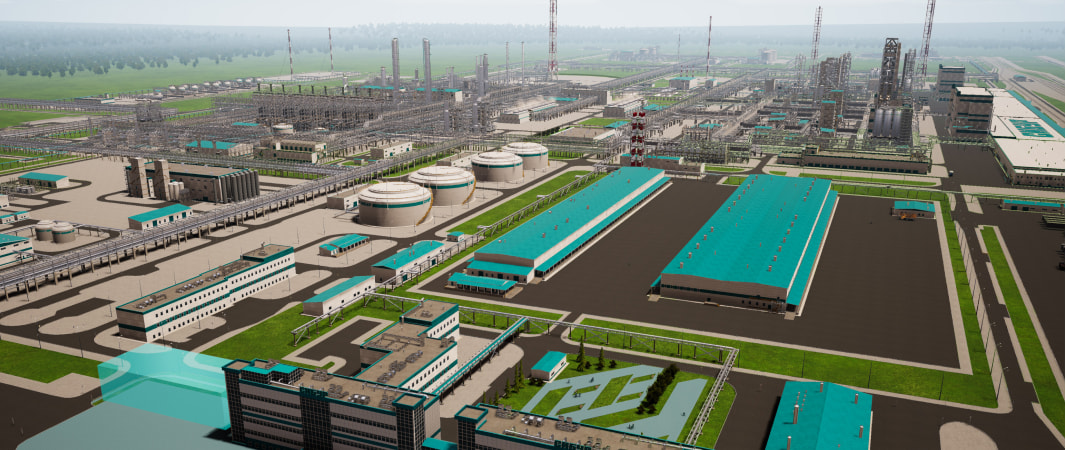 Results
Specialists of the corporate university will be able to use this development when training new employees.
The digital model will also solve the issues of visualization of production facilities and processes, and will be applied in the field of labor protection and industrial safety. 
In the future, when combining the model with data from production management systems, resource management, process control systems and IIOT, the enterprise will be able to receive the most complete information about the state of production assets and track the interaction of various processes and devices.