Problem
Moving towards Industry 4.0, SIBUR needed to adopt visualization tools that provide a comprehensive picture and help manage production assets in order to improve personnel training and occupational safety, as well as optimize hardware performance.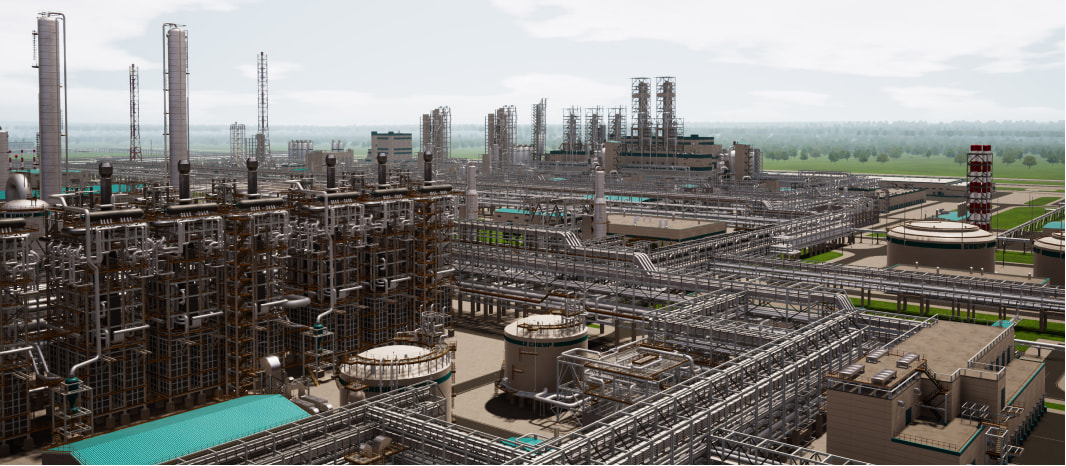 How we helped
CROC Immersive Technologies experts developed a digital model of the company's largest production facility. The resulting digital model visualizes the facility under construction as part of SIBUR's Tobolsk petrochemical cluster, accurately simulating production processes, structures and infrastructure, including the advanced pyrolysis plant and units that produce various grades of polyethylene and polypropylene. Such a level of detail allows the customer to see virtually any process or object.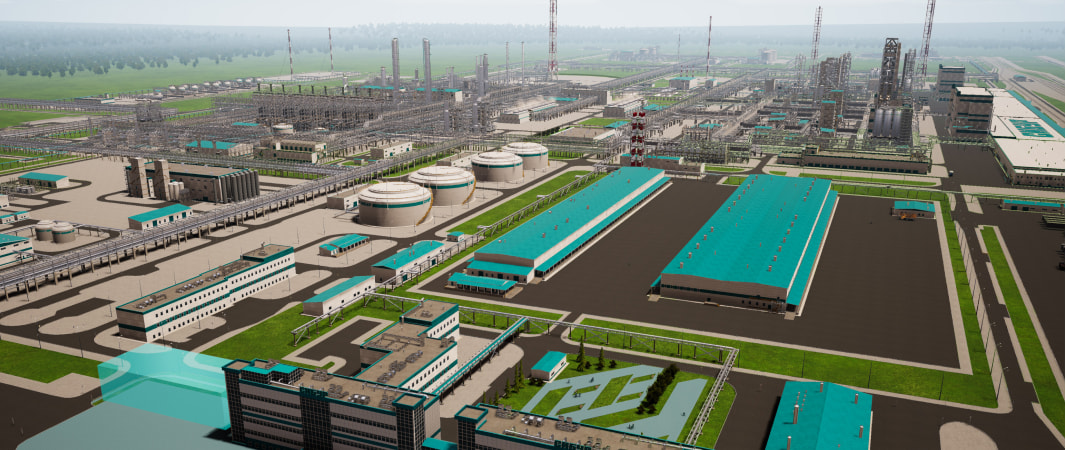 Results
The digital 3D model is used to train new employees at the corporate university, visualize production facilities and processes, and ensure occupational health and safety. This is the company's first step towards digital twins and end-to-end enterprise management throughout the production cycle.